Home Remodeling Company Serving Monclova
Home Renovation Services
If you're from Monclova, you know that owning a home is more than just a piece of paper. It's taking pride in being part of a great community. We want our homes to reflect how far we've come and how hard we've worked. That's why upgrading a kitchen, adding on a bedroom, or renovating a bathroom are perfect investments for your home, and Total Quality Construction is the ideal team for the job.
The Best Kitchen Remodels in Monclova
Quality is at the heart of what we do, and our kitchen remodels are no different. We start by listening to your goals, both functional and aesthetic, for your new kitchen. Our expert designers take your ideas, must-haves, and budget to craft the best possible kitchen with high-quality materials. We listen to every detail so we can design to your specifications and leave nothing out.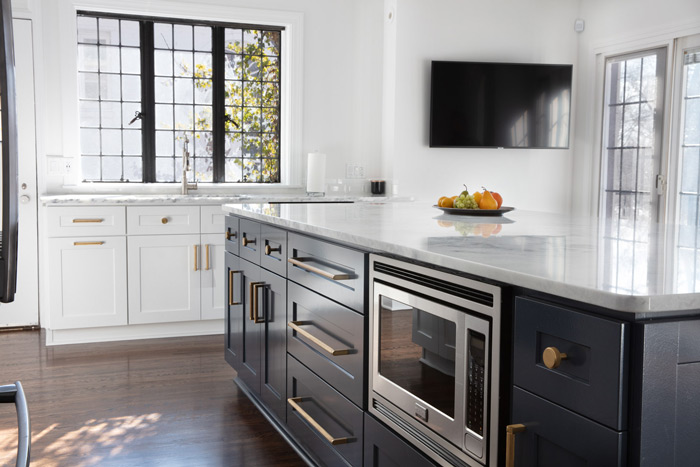 High-Quality Bathroom Remodeling Services
We set out to help you achieve your dreams. If that's a brand new bathroom with more space or better features, we've already got a few ideas in mind. Our customer-focused decisions and consulting will leave you with the bathroom you've always wanted. We'll update fixtures, install new flooring, and perfect woodworking. We'll even install brand new lighting to enhance every feature of your new bathroom altogether, whether that's a brand new shower or a luxury vanity. Call Total Quality Construction today to get started on any project, big or small.
Basement Renovations to Specification
Have you always wanted to turn your dingy basement into a finished game room, movie theater, or basement apartment? Our expert waterproofing, insulation, and refinishing will not only beautify your basement but also keep your home and family healthy. There is no limit to what we can achieve with your imagination.
Meet with a Professional Design Team Today
Do you have a few projects in mind, but you don't know what your options are or how articulate what you're looking for? Our project design team can meet with you today to make sure your vision is correctly applied, help you hire the perfect contractor, and draw up a design before the project starts.
Don't hesitate to make an investment in your home and raise your standard of living today. Contact Total Quality Construction for a free consultation!