Home Remodeling Services in Maumee, OH
If you're from Maumee, you take pride in your home. Your home brings people together, and that pride stems from not only what you've been able to accomplish, but what your future plans hold. Whether you're looking to upgrade a kitchen, add a bedroom, or get more out of your bathroom, Total Quality Construction is here to get it done. Let's talk about how we work hard for Maumee residents every day.
Quality Kitchen Remodeling in Maumee, OH
Quality is so intrinsic to what we do; it's a part of our name. A high-quality kitchen remodel is one of the best investments you can make in your home, both for value and an enhanced standard of living. We'll develop a budget that maximizes aesthetics and functionality and provide top-of-the-line materials for all work. We install, build, and retro-fit cabinets. No job is too big—if eliminating or moving a wall can help accomplish your goals, we'll take care of it. We'll tackle the remodel from top to bottom, from lighting to flooring, countertop, and backsplash.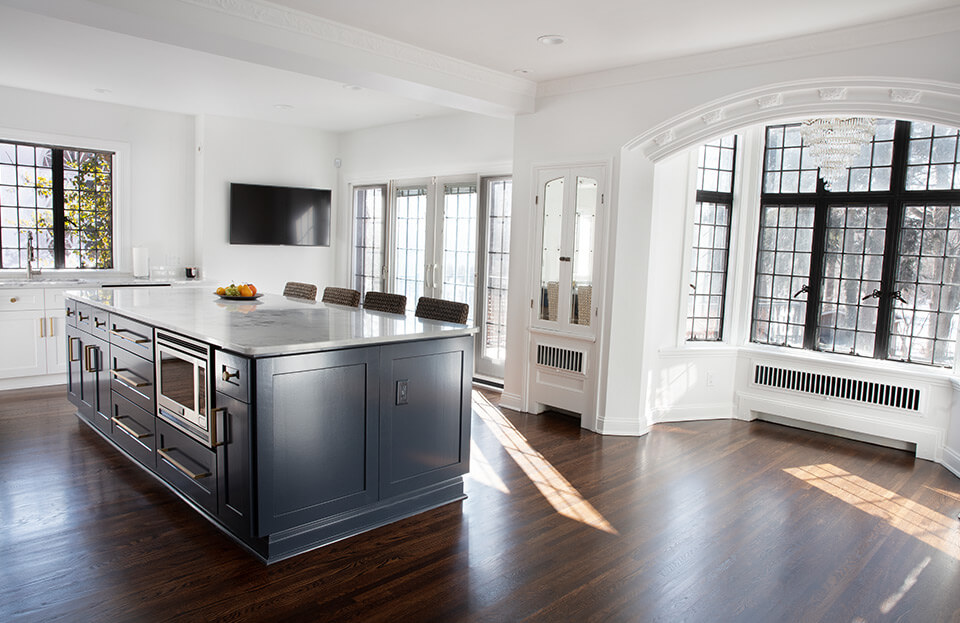 The Best Bathroom Remodeling Services
Are you ready to upgrade your bathroom into the bathroom of your dreams? If you choose Total Quality Construction for your bathroom remodel in Maumee, we'll work with you from start to finish. We'll make sure you're delighted with how your dream is becoming a reality. From vanity, tub, or shower installation to flooring, woodwork, and drywall work, we've got you covered. Our expert designers help create your concept and see it through.
Amazing Additions for Any Home
Whether you're looking to add a bedroom, maximize space in any room, or remodel your entire home from the ground up, we can get it done. We will make sure your home meets every need so that you can live life to the fullest.
You should remodel your home if you want to:
Save Money by Correcting Structural Problems
Add Square Footage For More Useable Space
Improve Functionality and Aesthetic
Invest In Your Home and Raise Resale Value
Meet with our professional design team today to ensure your vision is carried out to the letter. Our team can aid the contractor you hire to simplify their job and eliminate confusion, and they can draw up a project design to give you an accurate portrayal of the result.
Don't wait—schedule a consultation today and start on your dream home tomorrow.