Bathroom Remodeling Contractor
Bathroom Remodeling Services
No matter what you want to improve about your home, Total Quality Construction, a bathroom remodeler in Sylvania, can help! One of the best home improvement projects you can do is a bathroom remodel or adding a bathroom altogether. Improving your bathroom with a full remodel can have a dramatic impact on the quality of your home, significantly increasing its functionality and beauty in a variety of ways.
Total Quality Construction can turn your dated and drab bathroom into the bathroom of your dreams. From basic updating of fixtures and materials to custom renovations and expansions, we can do it all. We can install vanities, tubs, showers, and fixtures and finish any painting, flooring, woodworking, or drywall work required. Let us guide you through the process of remodeling your bathroom, from the initial concept, all the way through to the finishing touches.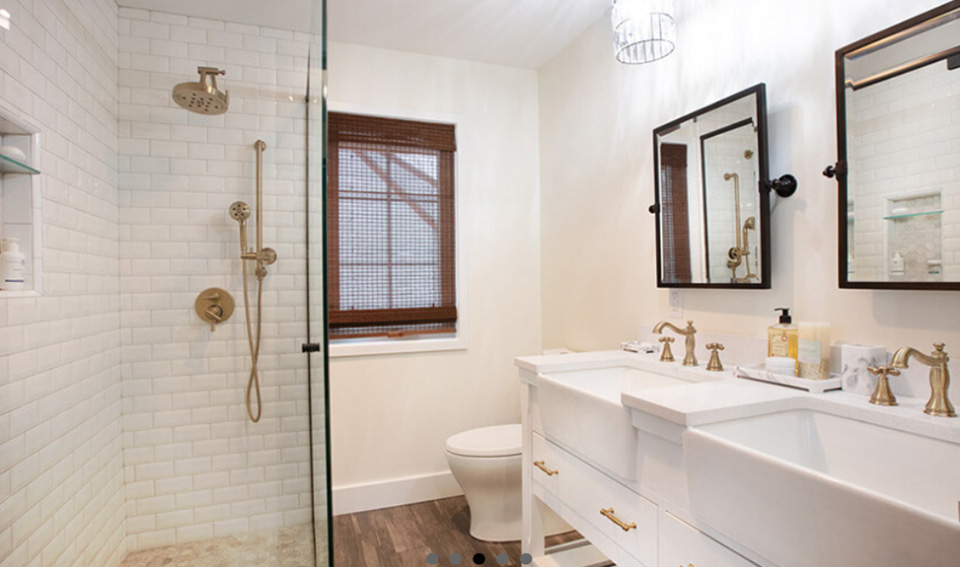 Hall Bath/Common Bath
Affordable quality cabinets/single vanity
Cultured marble counters
Standard grade plumbing fixtures/Acrylic tub
(1) vanity light, (1) GFCI. (1) exhaust fan (2) switches
Entry level luxury vinyl tile/plank floor
Paint walls/ceiling/trim
Dumpster/cleaning/supervision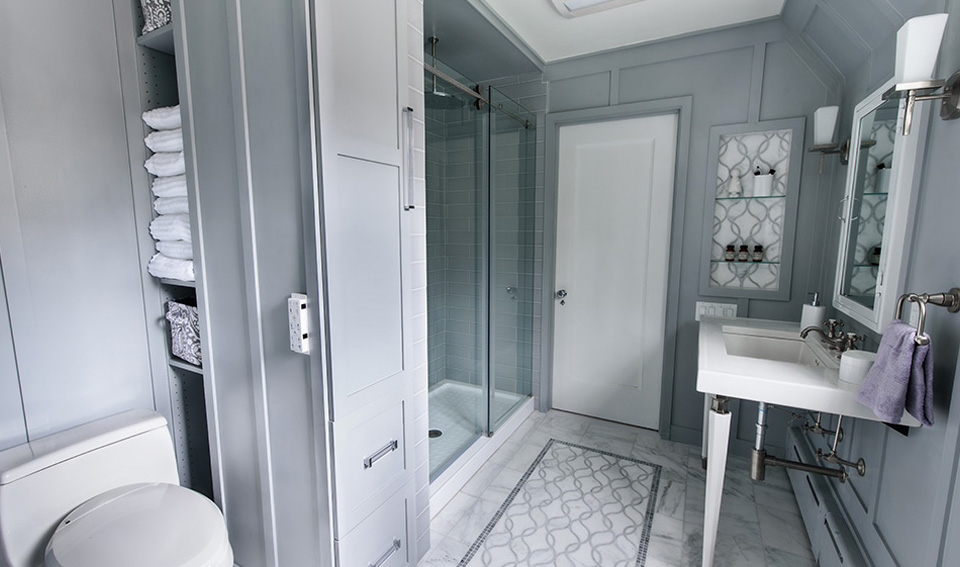 Moderate changes to cabinet/room layout
Affordable quality cabinets/single vanity
Cultured Marble/Entry Granite tops
Upgraded plumbing fixtures
Acrylic/Water-Proof Panel Tub/Shower
Stock glass shower door
Upgraded lighting/electrical plan
Luxury vinyl tile/plank floors/tile
Moderate Drywall
Paint walls/ceiling/trim
Dumpster/cleaning/supervision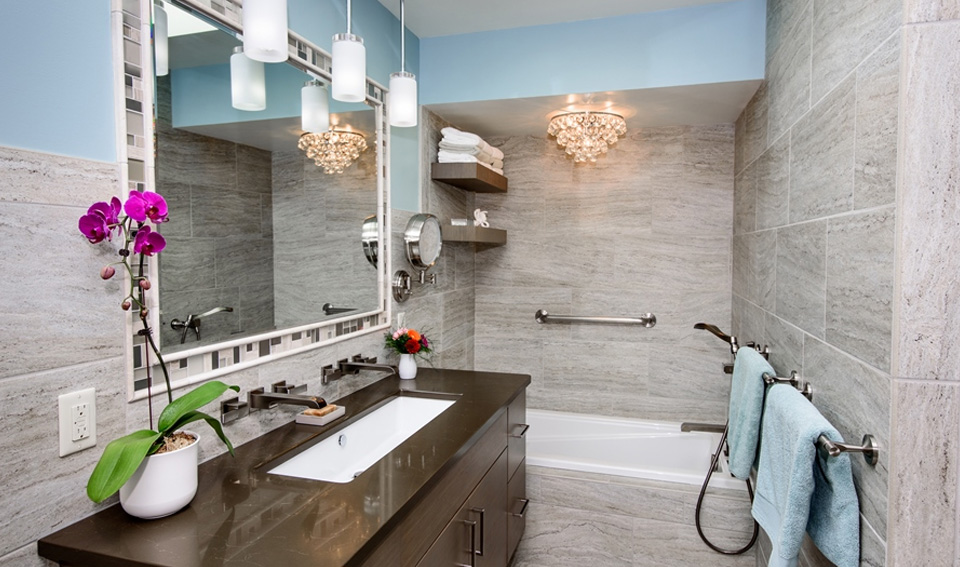 Revised cabinet/room/plumbing layout/expansion
Custom cabinets/expansion/double vanity
Quartz/Dekton Counters with undermount or vessel sink
High end plumbing fixtures
Customized lighting/electrical plan/expansion
Specialty accessories-towel warmers, heated floors, etc.
Tile floors
Custom tile/solid surface walk-in/roll-in shower
Soaking tub
Custom shower enclosure
Drywall
Paint walls/ceiling/trim
Dumpster/cleaning/supervision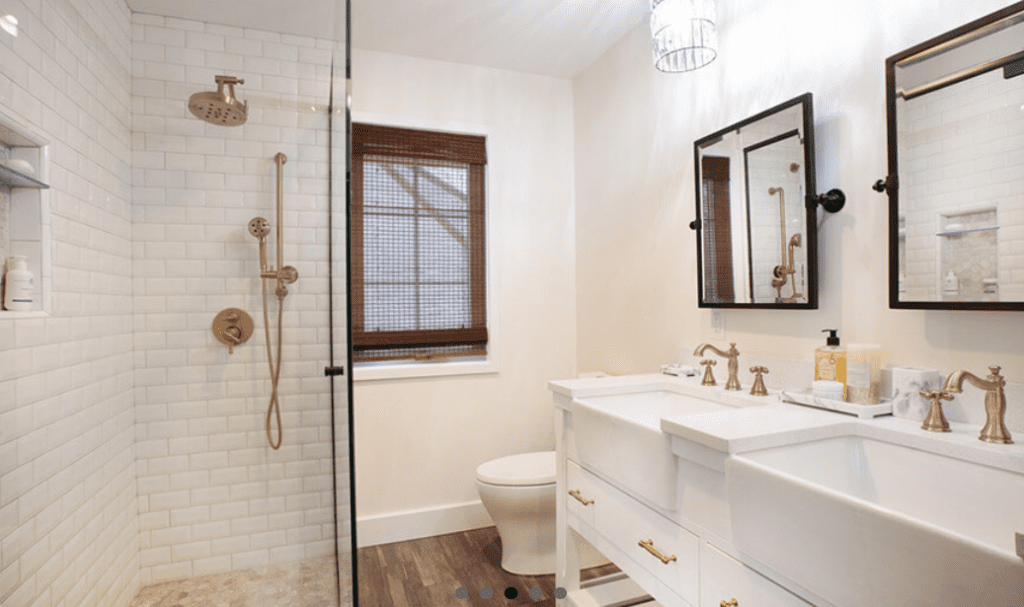 Why Choose Total Quality Construction as Your Bathroom Remodeling Company?
When you hire Total Quality Construction, Toledo's top bathroom remodeling company, to remodel your bathroom, we'll start the pre-planning process right away. We'll work with our team of skilled designers to create a design that will meet your vision and needs. We'll develop a budget for your project to meet without difficulty and set up a time frame that works well for you. We'll allocate the finest materials available for any custom work.
We promise to work as quickly as possible on your project without sacrificing quality from start to finish. Our skilled carpenters can install, build, retro-fit, and even finish cabinets. We can perform structural alternations like moving or eliminating walls, too. We can also install a wide variety of flooring, countertop, and backsplash options in materials like wood, laminate, stone, and tile. We'll work with you to make sure the lighting in your new bathroom is perfect as well. A project manager will oversee the entire build to ensure the quality of the work and the crew's productivity.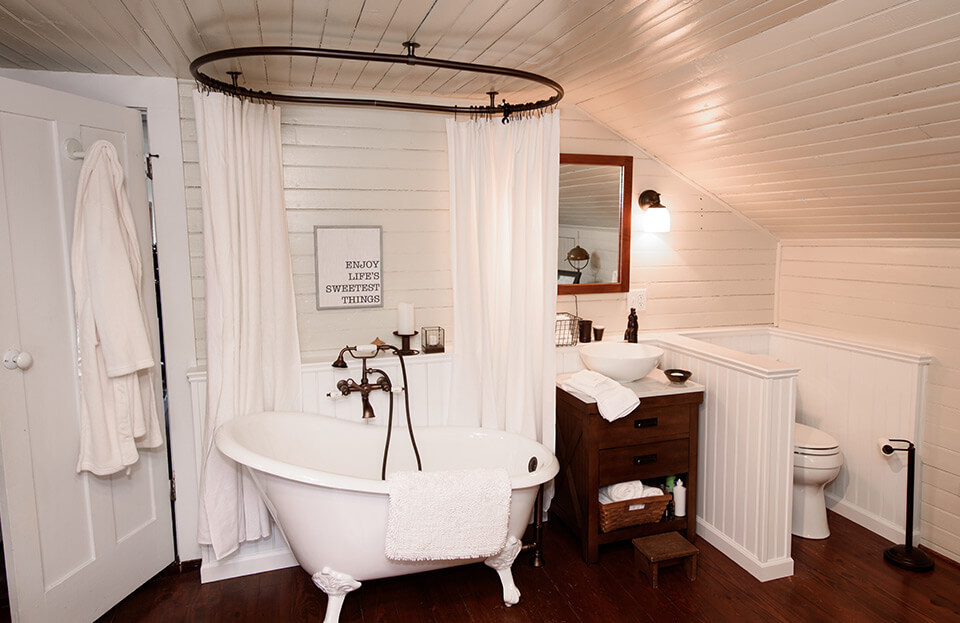 Top Reasons to Use Total Quality Construction For Your Project
We can create the bathroom of your dreams from design to build to finishes.
We can completely renovate or replace your existing bathroom.
We can add an entirely new bathroom onto your home with an addition.
We can install countertops, tile backsplash, cabinets, flooring, tubs, and showers.
We use only the highest quality materials available on the market today.
We'll work to meet your aesthetic and functional goals with a wide variety of materials and styles.
Don't wait another minute! Start planning the bathroom of your dreams today with Total Quality Construction. Call us at (419) 843-6737, or fill out a form, to get started now!