No homeowner is completely satisfied with their property. No matter how much you love your home there's no denying that there's something about it, however small or large, that you would change if you had the opportunity. Total Quality Construction is here to provide you with that opportunity. We believe that no homeowner, regardless of their budgetary or time constraints, should have to live in a home that does not meet every one of their needs, be they functional or strictly aesthetic.
Do you want to add more space to your home or simplify your floor plan? Do you want to remodel your kitchen or bathroom to update its look and improve the quality of the appliances within? Do you want to redo your floors or install new cabinets? Or do you want to remodel your entire home from the ground up? Regardless of your remodeling needs and the size of your project Total Quality Control can help.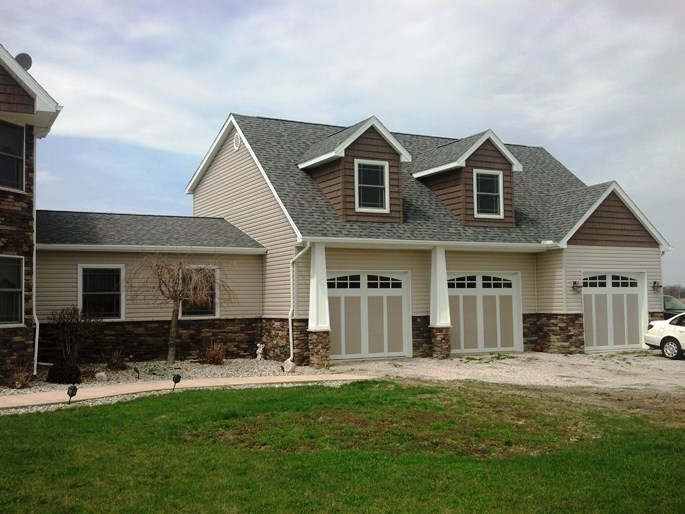 What Are the Benefits of Remodeling Your Home With Total Quality Construction?
Improve Your Home
There are a great many ways that remodeling can improve your home and your overall quality of life in general. It can make your home easier to navigate, simplify its layout, and give you more free space. It can provide you with extra storage room and increase your home's overall level of functionality. Basically, your remodel can accomplish whatever you want it to. If you have a goal in mind more than a specific project simply call Total Quality Construction and we'll come up with a plan to give you everything you require from your home and more. We can even make your home handicap-accessible with our remarkable Aging in Place program.
Save Money
Remodeling is an investment, but it can also save you money as well. We can replace your old appliances with ones which are more energy-efficient, lowering your monthly bills. Remodeling can also correct structural problems like those which cause drafts and leaks, improving your overall quality of life and lowering heating and cooling bills.
Raise Your Home's Resale Value
If you're looking to sell your home you should know that increasing its level of beauty and functionality with the help of Total Quality Construction can help make your home look much more desirable in the eyes of potential buyers and raise its resale value. Whether you're planning on staying in your home for years to come or selling it soon remodeling is a great investment.
Total Quality Construction's team of professionals can renovate your entire home, build a partial addition, or renovate an existing space. Regardless of what you require from us we are fully committed to ensuring that the work we perform on your home will match your vision as closely as possible. Call us at (419) 843-6737 today to learn more.