Local Kitchen Remodeling Company
Professional Kitchen Remodeling Services
Is your home a relaxing retreat or an eyesore? Home improvement can transform your space from drab to impressive. Yet the question is often, where is the best place to start the transformation? The answer may be in your kitchen.
For many homeowners who are considering a home remodel, the kitchen is the place where they start. This one has the most potential impact not only on your quality of life but also on your home's value. Whether you are looking to update a little bit or perform a complete kitchen remodel, Total Quality Construction is ready to serve. Our remodeling professionals can transform your kitchen into the space you have been dreaming of. If it's time to give your kitchen a new lease on life, you need to partner with Total Quality Construction.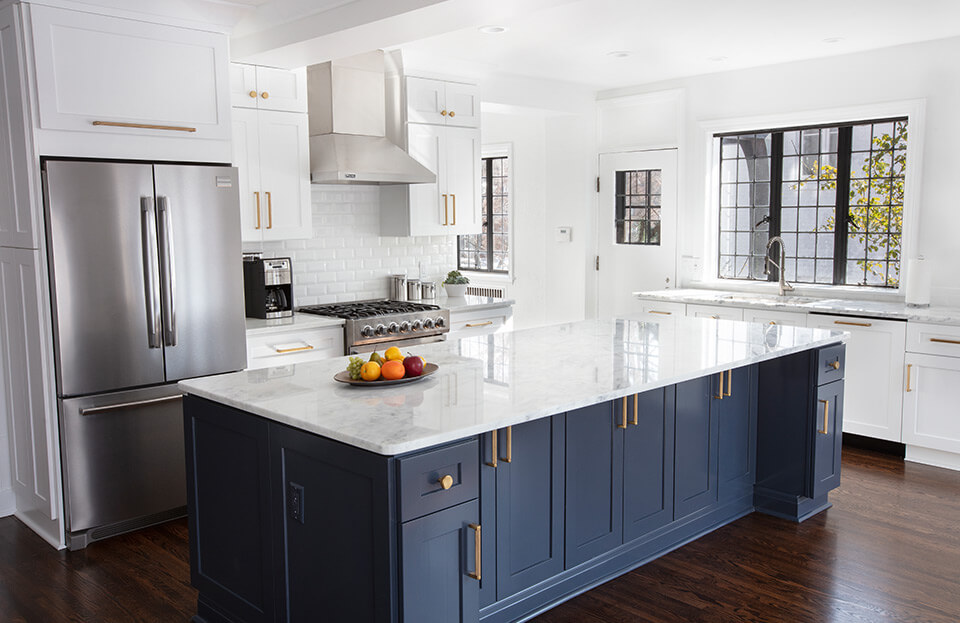 Trust Our Design Professionals to Make the Right Plan
At Total Quality Construction, your kitchen transformation starts with our designers. We will begin planning your new kitchen immediately, creating a design that meets not only your needs but also your wishes for your space. Our designers know how to plan with your budget in mind as well, so you can stay on task and budget.
Our designers use only the best materials for our designs. We have custom options available to make your kitchen as unique as you are. The design team will take the time to talk to you about what you're envisioning for your space, so we can create the right plan to achieve it.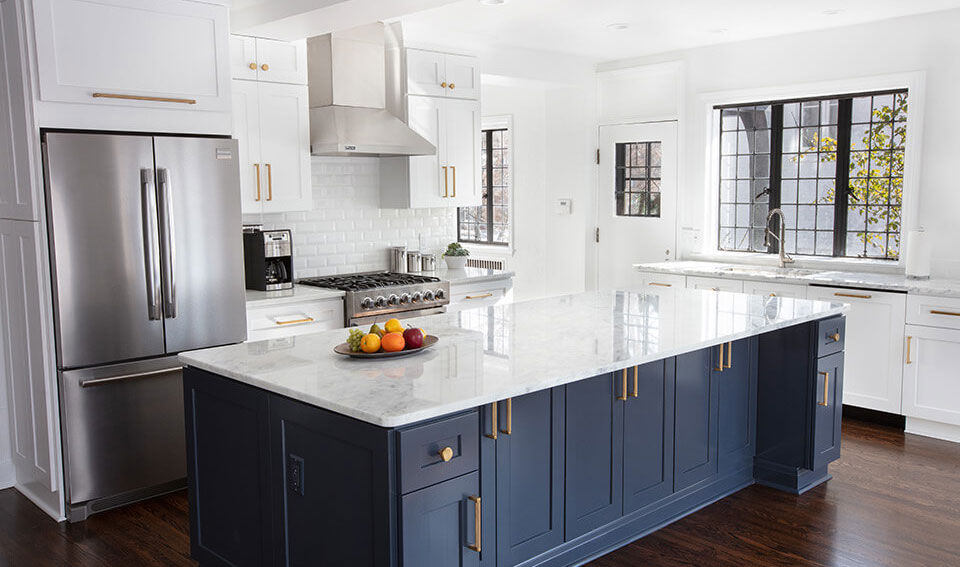 Existing to minimal changes to room/cabinet layout
Affordable quality cabinets
Laminate/entry level granite counters
Standard grade plumbing fixtures
Existing to minimal changes to lighting/electrical receptacles
Entry level tile back-splash
Entry level luxury vinyl tile/plank floor
Minimal drywall repairs
Paint walls/ceiling/trim
Dumpster/cleaning/supervision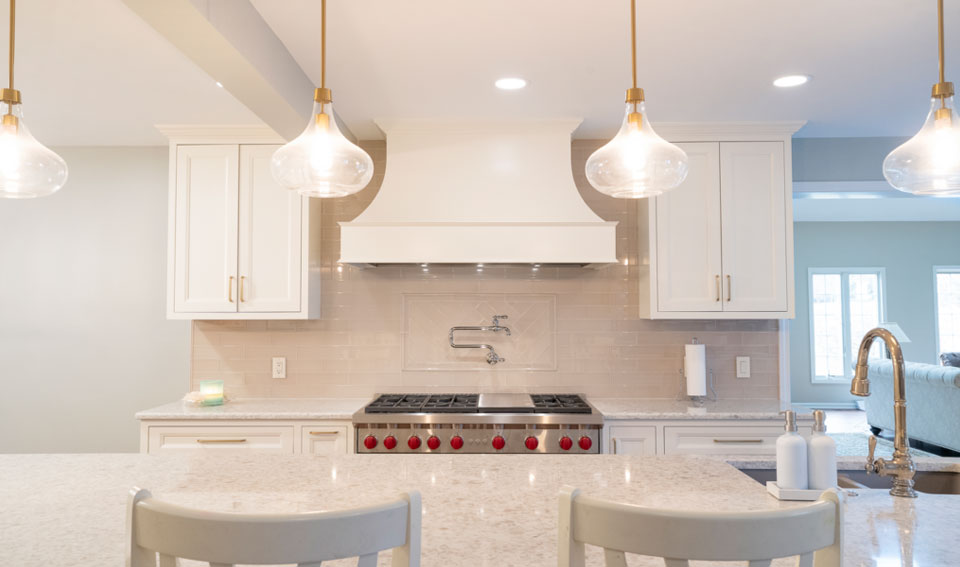 Moderate changes to cabinet/room layout
Affordable quality cabinets with customization
Granite/quartz counters
Upgraded plumbing fixtures
Upgraded lighting/electrical plan
Luxury vinyl tile/plank floors/tile
Custom tile back-splash
Drywall
Paint walls/ceiling/trim
Dumpster/cleaning/supervision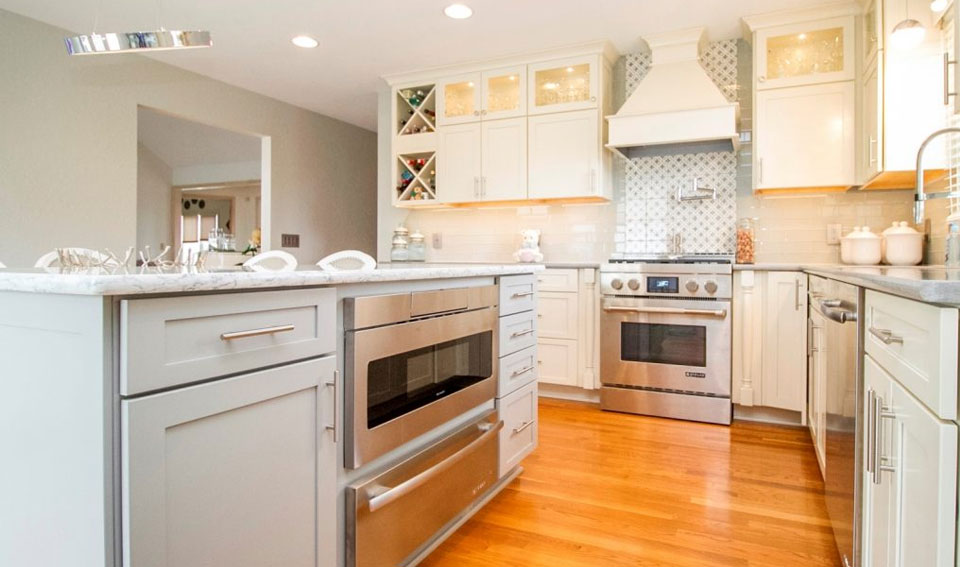 Revised cabinet/room/plumbing layout/expansion
Custom cabinets/expansion
Quartz/Dekton Counters
High end plumbing fixtures
Customized lighting/electrical plan/expansion
Harwood/tile floors
Custom tile back-splash
Drywall
Paint walls/ceiling/trim
Dumpster/cleaning/supervision
Quality Construction from Our Builders
Once you have your plan in place, our carpenters will get to work to build and craft your cabinets. We can create entirely new cabinets, retrofit your existing cabinets or finish your cabinets to make them more attractive. Our construction team can also move or eliminate walls, change the space's layout, or add cabinets and counter space.
We also install beautiful new flooring, countertops, and a backsplash to modernize and update your space. Finally, we will install and optimize the lighting to make your space as functional and beautiful as possible.
Throughout this process, you will have a project manager on-site to oversee the work, ensuring that every detail is completed correctly. The result is a beautiful and functional space made with materials that will stand up well over many years of use.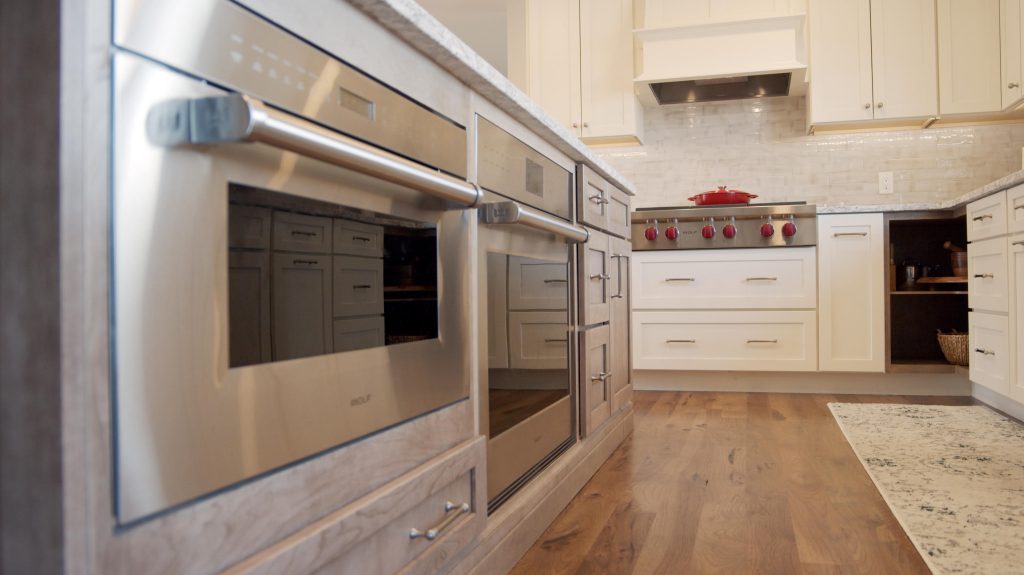 Schedule a Consultation to Discuss Your New Kitchen Today
Total Quality Construction knows kitchens. We have been serving Ohio for years, and kitchens are one of our most popular projects. We can help you capture your vision for your kitchen, making it more functional and more beautiful at the same time. If you've been dreaming of a new kitchen in your home, our team is ready to assist.
Contact Total Quality Construction at (419) 843-6737 or online to schedule a quote and learn more about our process. You can also see our project gallery to discover what we can do.