Custom Carpentry / Woodworking
At Total Quality Construction, we have an extensive team of master carpenters ready to help you at a moment's notice. As such, we can perform a wide variety of custom carpentry and woodworking services, everything from basic repairs to flooring to finish carpentry to rough framing. However, there's plenty more our carpenters can do as well. Indeed, they are skilled enough in their field that we at Total Quality Construction are proud to offer our customers custom cabinets and furniture for their homes. N
ow, many of you might be wondering what the advantage of hiring us to design your furniture, cabinets, and other household items might be. After all, such products are readily available in stores. Indeed, there are many reasons to consider commissioning custom woodworking projects from Total Quality Construction. Here are just a few: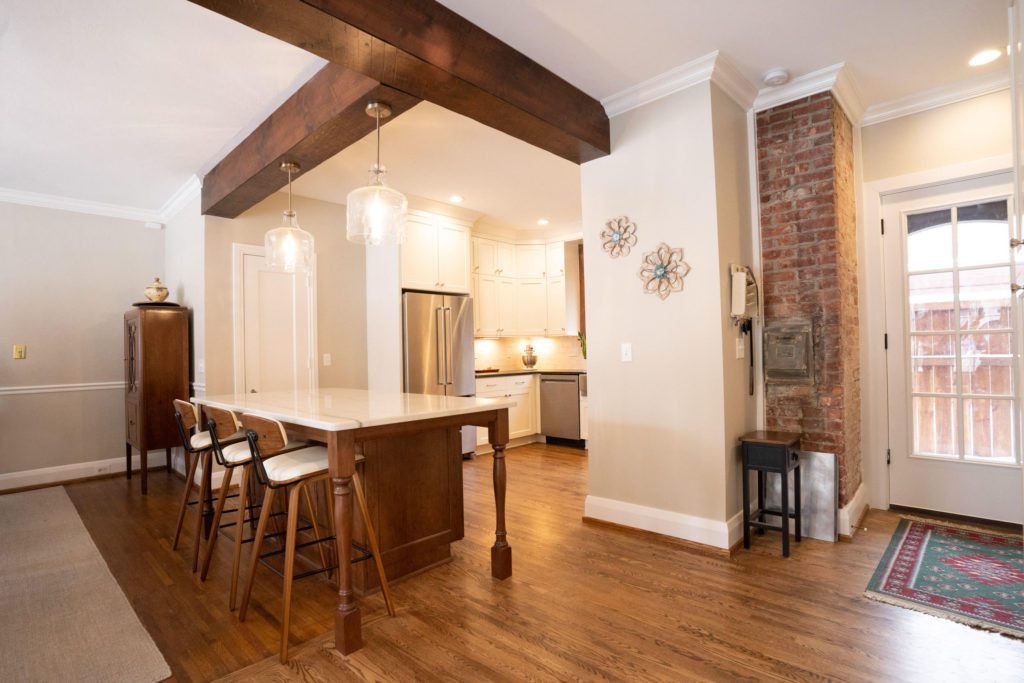 Why You Should Consider Custom Carpentry and Woodworking Solutions from Total Quality Construction
A Hand in the Design Process
One of the significant advantages of choosing us for custom woodworking projects is that you'll have a great deal of say in the design of the product in question. That's an opportunity you don't get with your average manufacturer. You can't walk into a furniture factory and tell them what kind of chair you want, but our team of carpenters will work with you to ensure that your new chair, or cabinet, or another piece of assorted furniture, meets all of them your aesthetic demands. That's where the "custom" comes in.
A Commitment to Quality
If you've ever relied on Total Quality Construction to carry out another home improvement-related task for you, then you already know about our unwavering commitment to quality. This level of commitment carries over to our custom woodworking projects. Essentially, if you're not satisfied, that means we're not finished. We seek to provide every one of our customers with a custom solution tailored to their needs which they can rely on for years to come. Our custom woodworking projects are certainly no different.
A Unified Home
Generally, when you buy a piece of furniture or a cabinet at the store, you'll have to search for one that matches your home's aesthetic. In the end, you might have to settle for "good enough." You'll never have to settle with Total Quality Construction. We'll create a custom item that perfectly fits your home's existing aesthetic. And if you're looking to change or update that aesthetic, we'll help you do that as well. No matter what you need from your custom piece of furniture or cabinetry, we can help.
Call Total Quality Construction at (419) 843-6737 today if you're interested in our custom woodworking services.