Basement finishing has grown in popularity in recent years, and with very good reason. It's a fantastic way to reclaim under-utilized space in your home while simultaneously increasing its marketability and value. The basement is frequently one of the largest rooms in a given home.
Despite this, it is often not used for anything other than storage. This is partly because many contractors simply don't put as much effort into the building of the basement as they do into the construction of the rest of the house. The rooms are often drafty and full of excess moisture. They're also frequently much less attractive than the more commonly used rooms in the home. However, none of that means that the basement has no value. In fact, basements can be a great resource to any homeowner.
Because of their size, basements can serve a number of purposes. They can be a great game room, a great place to install an entertainment center, or even a good host space for a large dining room. You can even turn your basement into another suite, installing a bedroom and perhaps a bathroom and increasing your home's hosting potential. There are many benefits to getting your basement finished.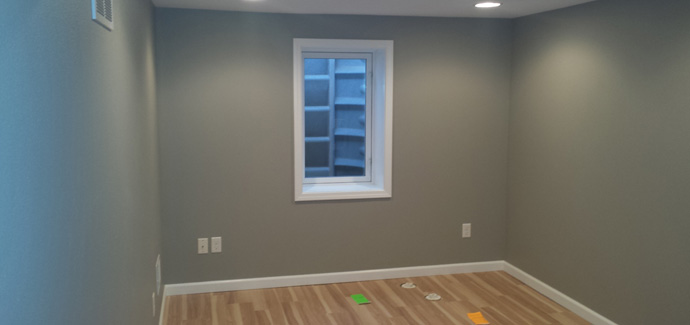 What Are the Benefits of Finishing Your Basement?
Increase Your Home's Surface Area
The most obvious benefit of finishing your basement is that you'll gain additional surface area for your home. You'll simply have a good deal more room, increasing your home's potential for entertaining and allowing you to host more visitors at a given time.
Give Your Home What It's Missing
If you wish your home had an additional room, perhaps a game room or a library or a spare bedroom, you have two options, namely building an addition or getting a basement remodeling. Indeed, a finished basement can serve as just about any other room you want, finally making your home "complete." Plus, adding these rooms can significantly increase your home's resale value.
Improve Your Quality of Life
As stated above, basements are often fairly dank and drafty and frequently have excess moisture. Finishing your basement can eliminate all of these problems, allowing you to more efficiently heat and cool your home and save you money on monthly energy bills.
If you're interested in exploring the many benefits of finishing your basement then call Total Quality Construction today, don't forget that we also offer the best basement waterproofing services.