Kitchen Remodeling in Toledo, Ohio: Enhancing Your Culinary Haven
Your kitchen is the heart of your home, where meals are prepared, memories are made, and loved ones gather. If your kitchen is outdated, lacks functionality, or fails to reflect your style, it may be time for a transformative kitchen remodel. At Total Quality Construction, we understand the importance of a well-designed and functional kitchen in Toledo, Ohio. You're undoubtedly thinking about a kitchen remodel, and if you're not sure if the time is right, the following factors can help you realize the potential your space has to offer. A kitchen remodel really can completely transform the look and feel of your entire home.
1. Outdated Design and Functionality
One of the most common reasons homeowners choose kitchen remodeling is an outdated design and lack of functionality. Over time, kitchen designs can become dated, and the layout that was once fine may no longer suit your needs. Old cabinets, worn countertops, and inefficient appliances can make your kitchen feel tired and uninspiring. By remodeling, you have the opportunity to update the design and improve functionality, creating a kitchen that is both aesthetically pleasing and highly efficient.
Whether you prefer a contemporary, traditional, or transitional style, Total Quality Construction can help you bring your vision to life. From selecting modern cabinetry and countertops to choosing the perfect flooring and backsplash, every element can be carefully chosen to reflect your personal taste and lifestyle. By upgrading appliances and fixtures, you can enhance the functionality of your Toledo, Ohio kitchen, making cooking and entertaining easier and more enjoyable.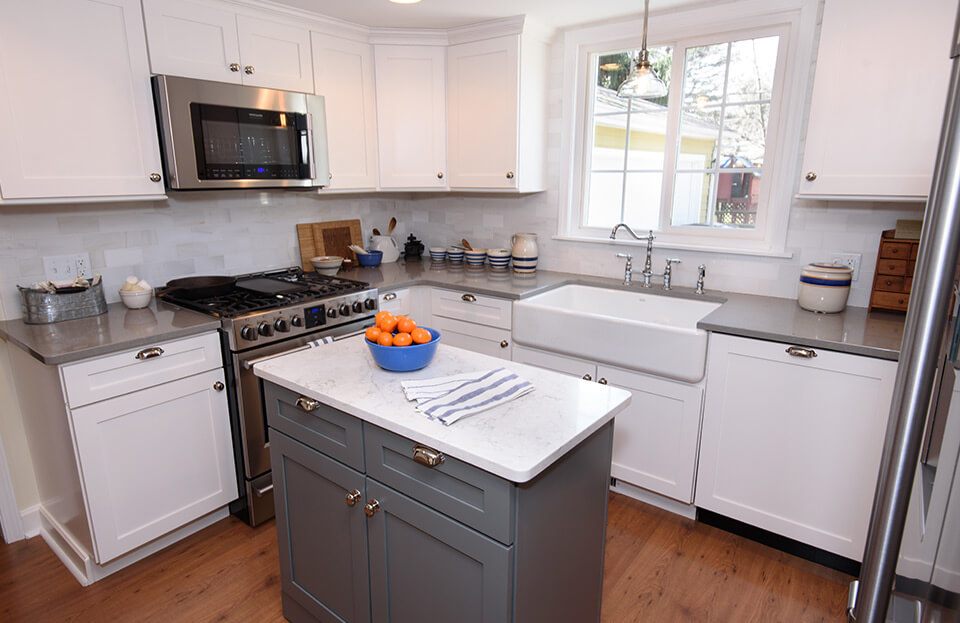 2. Improved Workflow and Efficiency
Another motivation for kitchen remodeling is to improve the workflow and efficiency of the space. A well-designed kitchen should allow for smooth movement between the key areas of preparation, cooking, and cleaning. If your kitchen feels cramped or lacks proper organization, it can impede your ability to work efficiently. By remodeling, you can optimize the layout, streamline the workflow, and create a more ergonomic and functional space.
During the remodeling process, our team at Total Quality Construction will work closely with you to understand your unique needs and preferences. We'll assess the current layout and suggest improvements that can enhance the flow of your kitchen. This may involve repositioning appliances, adding a kitchen island for extra workspace, or creating dedicated zones for specific tasks. By improving the layout and workflow, you'll be able to move around your kitchen with ease, enhancing both the practicality and enjoyment of your cooking experiences.
3. Increased Storage and Organization
One of the common challenges in kitchens is a lack of storage and organization. If your kitchen is cluttered, with items strewn across countertops and cabinets overflowing, it's time for a remodeling project that can address these issues. A well-designed kitchen remodel can provide you with ample storage solutions and help you keep everything neatly organized.
At Total Quality Construction, we understand the importance of storage in a functional kitchen. We'll work with you to design custom cabinets and shelves that maximize your storage capacity. From spacious pantry systems and built-in spice racks to cleverly designed corner cabinets and drawer organizers, we'll ensure that every inch of your kitchen is optimized for storage and organization. By creating designated spaces for different items and utilizing every nook and cranny efficiently, you'll enjoy a clutter-free kitchen that enhances your overall cooking experience.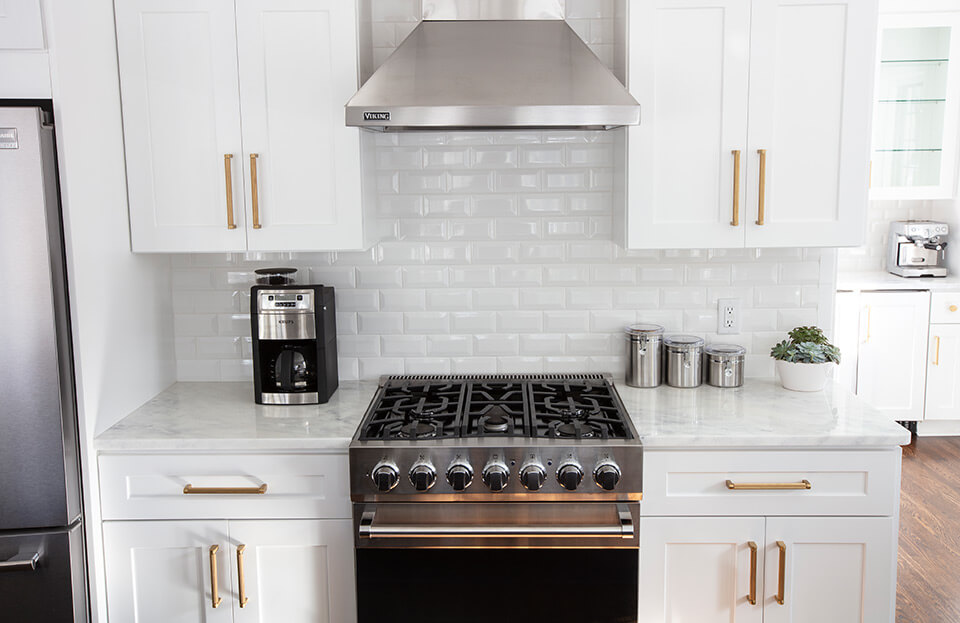 4. Upgraded Appliances and Technology
Advancements in kitchen appliances and technology can significantly enhance your culinary experience. If your Toledo, Ohio kitchen is equipped with outdated appliances or lacks modern conveniences, a remodel presents an opportunity to upgrade to state-of-the-art equipment. From energy-efficient refrigerators and high-performance cooktops to smart appliances and integrated technology, the options available for a modern kitchen are vast.
Total Quality Construction can help you explore the latest advancements in kitchen appliances and technology to find the perfect solutions for your needs. Imagine the convenience of a smart refrigerator that allows you to create shopping lists and track expiration dates. Picture a touchless faucet that makes cleaning up a breeze. With our expertise and knowledge of the latest trends, we'll help you select appliances and technology that will take your kitchen to the next level of functionality and efficiency.
5. Enhanced Aesthetics and Home Value
A beautifully remodeled kitchen not only enhances your daily life but also adds value to your home. Kitchens are often considered the centerpiece of a house and a key factor in potential buyers' decision-making process. By investing in a kitchen remodel, you can create a visually stunning space that showcases your personal style and captivates anyone who enters your home.
At Total Quality Construction, we understand the importance of aesthetics in kitchen design. Our team of designers will work closely with you to select the perfect materials, finishes, and colors that bring your vision to life. From elegant cabinetry and stylish countertops to eye-catching backsplashes and lighting fixtures, every element will be carefully chosen to create a harmonious and visually appealing space. By enhancing the aesthetics of your kitchen, you'll not only enjoy a beautiful environment but also increase the market value of your home.
Trust Total Quality Construction for Your Kitchen Remodeling Needs
Total Quality Construction is your trusted partner for kitchen remodeling projects. With our expertise, attention to detail, and commitment to excellence, we can ensure that your kitchen remodeling experience is seamless and satisfying. Our team of skilled professionals will work closely with you to understand your vision, provide expert recommendations, and bring your dream kitchen to life.
From design and planning to construction and installation, we'll be with you every step of the way. Our access to top-quality materials, strong focus on craftsmanship, and dedication to customer satisfaction all contribute to ensuring that your kitchen remodel is a success. Whether you're looking for a small update or a complete transformation, Total Quality Construction is ready to create the kitchen you've always dreamed of.
Don't wait any longer to transform your outdated kitchen. Contact Total Quality Construction in Toledo, Ohio and let us help you create a kitchen you thought you could only dream about.