Why Now Is the Perfect Time to Remodel Your Basement
Thursday, October 29, 2020
Every time you look at your basement, you imagine the possibilities. That forgotten space or clutter-catcher can be used for so much more. Your basement can be a finished game room or family room, a place to entertain guests and watch the game, or just a place to relax, meditate and collect yourself after a long day.
So what's stopping you? A basement remodel isn't just a dream of yours; it's also a wise investment. A basement remodel is one of the best ways to increase your home's value, and with all of us spending more time at home now, it's the perfect opportunity for an upgrade. Let's look a little closer at why now is the best time to remodel your basement.
1) It's a Cost-Saving Investment
Want to save money on your energy bills? Of course, you do! When you finish your basement, your air conditioning or heating won't have to work as hard to keep the space comfortable. That means saving money every month.
If you're looking for additional space to spend time, but you don't want to spend money on an addition, a finished basement is a wise decision. Rather than spending time and money adding on to the exterior of your home, a trusted basement remodeling company like Total Quality Construction can reimagine your already existing space rather than starting from nothing. This additional functional space creates an incredible value for your home and is a premium return on your investment.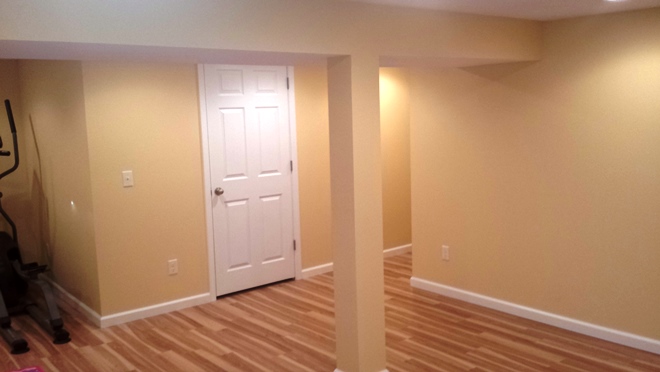 2) It Can Keep Your Family At Home
As our kids grow up, they, understandably, spend more and more time out with their friends. Giving them a space to retreat from time to time, like a finished game-room or movie theater, means they'll be home safe more often than not.
3) It Can Improve the Health of Your Home
Did you know that a basement renovation can do more for your home than increase its value and aesthetics? Excess moisture, mold, and basement leaks are prevalent in almost all unfinished basements at one time or another. Because indoor air circulates, what's in your basement is also in your living room, bedrooms, and bathrooms. That means your entire home and family can be exposed to the resulting health risks.
A professional basement remodeling company can outfit your finished basement with modern, upgraded waterproofing, boiler installation and high-quality insulation methods that will increase the air quality in your home and prevent health issues.  Regulated temperatures keep both your home and your family healthy and comfortable in the long run.
4) You Have More Space
Now that we're all spending more time at home and indoors, shouldn't we maximize the enjoyment we get out of our home? Whether you're looking for an entertainment hub, a full library, a home office, a billiard's room, a place to host family parties, or a kid's playroom, the extra space is invaluable. Even if your primary use for a finished basement will be additional storage, it's important to protect valuables from leaks, mold, mice, and other hazards that plague an unfinished basement.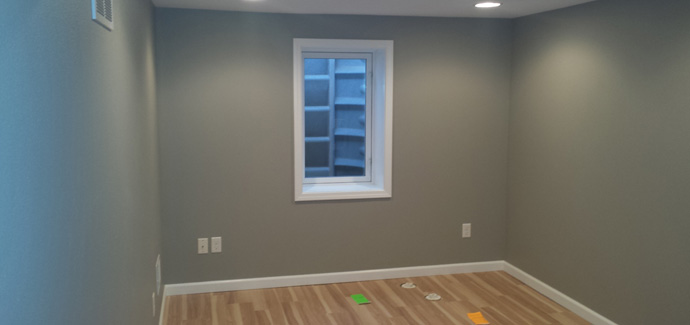 5) You Can Create a Guest Room
Maybe you already have enough space for your family, but things get cramped and uncomfortable when guests arrive. Plus, where are they going to sleep? If you want more friends and family to visit, an added guest room is a great option. Total Quality Construction's basement renovation services can create the layout you want. You can even include an additional bathroom for the ultimate in guest comfort and privacy.
6) You Can Make Money by Renting Out Your Basement
When you don't have family or friends occupying your guest room, why not make a little extra cash? A complete rental unit that includes an area for sleeping, eating and bathing can create a significant income for your household, especially if you live in a popular area. Whether you want to create a long-term rental situation or a weekend retreat for guests, professional basement renovation services make it possible.
7) You Want to Build a Home Gym
Face it; we've all tried to work out in a dingy, dank basement or garage. The appeal isn't there, and it's demotivating. Even if you only devote a small area of your finished basement to a treadmill, weights, and other equipment, you have a space to call your own in the comfort of your home. In today's pandemic-stricken times, you may be uncomfortable going to the gym and sharing equipment with others. A home gym fixes that and saves you the cost of a gym membership.
Ready to get started on remodeling your basement? Then contact our team a call for a free design consultation!