Home Renovation Company in Waterville, OH
Are you ready to experience total quality? We know just how much homeowners in Waterville take pride in their homes. That pride drives us to bring the Total Quality Construction experience to every project we complete. Whether you're looking to remodel your home to increase value, renovate a kitchen or bathroom to improve your living experience, or turn your current home into your dream home, we're here for you. Read on to find out about the jobs we do and our approach to quality.
Professional Kitchen Remodeling in Waterville
Are you ready to have the kitchen you've always wanted? Space, function, and aesthetics are all crucial parts of the Total Quality Construction kitchen remodel experience. Your kitchen is a workspace, so having room to move around and efficient, useable space is essential. We'll transform your kitchen to meet your needs with your plan leading the way. We can create brand new cabinets or retrofit existing cabinets to enhance your space. We can even move walls, alter the layout, or add new counters.
Modern Bathroom Remodeling in Waterville
The quickest way to enhance your home's resale value is through a bathroom remodel. Whether you want to make small changes like updated fixtures and painting or make dramatic improvements like installing a new shower, vanity, flooring, and countertops, we can get the job done better than you thought possible. We'll perfect the lighting, add space, replace tubs, and more. Let Total Quality Construction guide the way to the perfect bathroom.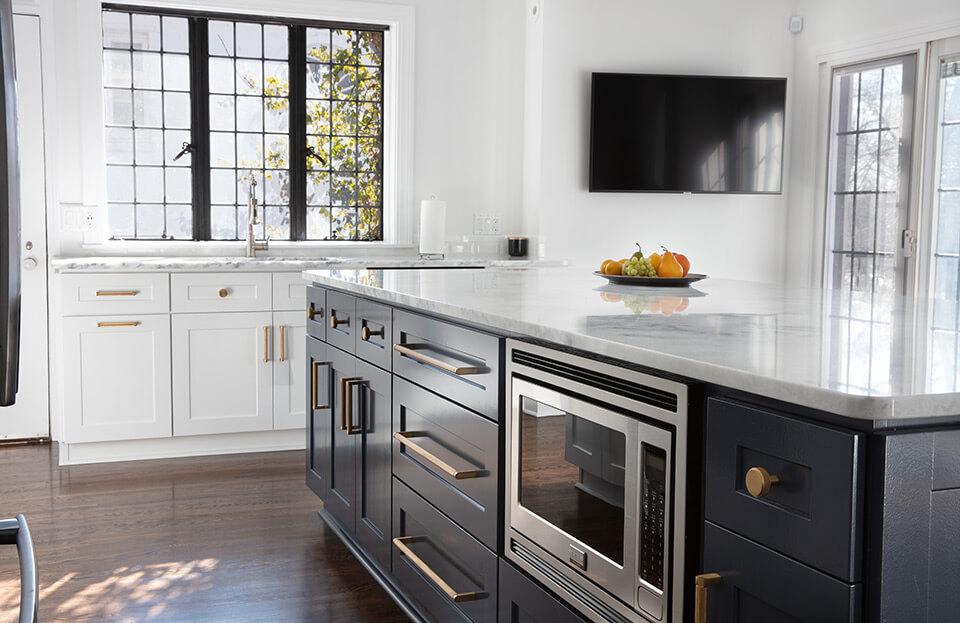 High-Quality Basement Renovations
Are you tired of looking at a dank, dark basement? Do you want to refinish your basement and put it to good use? The possibilities are endless, and we're here to help you realize them. Whether you've always dreamed of a home theater, you want a guest apartment for visitors or to rent out and create a passive income, or you want to build a bar to invite your friends over, we've got you covered. Our basement finishing methods are mold and water-resistant, noise-canceling, and include thermal insulation to keep your basement comfortable.
No matter what kind of home renovation project you have in mind, Total Quality Construction will listen to your dreams and make them a reality. Remodels, additions, and enhancements are done efficiently, professionally, and with your guidance. You can even meet our project design team, who can help you or a contractor draw up a project and show you how it will look beyond concept.
Have a plan in mind? Call Total Quality Construction today to schedule a free consultation.