Top Rated Bathroom Remodeling Services
Thursday, February 10, 2022
Bathroom Renovations Contractor Near You!
One of the most popular home improvement projects to add value to your home is embarking upon a complete bathroom renovation. Bathroom remodels or additions can make your home more pleasant to live in and can significantly increase your home's resale value.
Whatever your reason for deciding to improve your home, searching for top-rated bathroom remodeling companies near you can be challenging, the good news is that Total Quality Construction, a full-service home improvement company, is here and ready to turn your vision into reality.
We can transform a drab and dated bathroom into the bathroom of your dreams. Some things we can do to give your bathroom a much-needed facelift include:
Updating fixtures, tiles, and other features
Custom renovations and expansions
Install new vanities, tubs, and showers
Handle any painting, flooring, woodworking, or drywall work required
The experienced home improvement teams at Total Quality Construction can walk you through the process of remodeling your bathroom from beginning to end.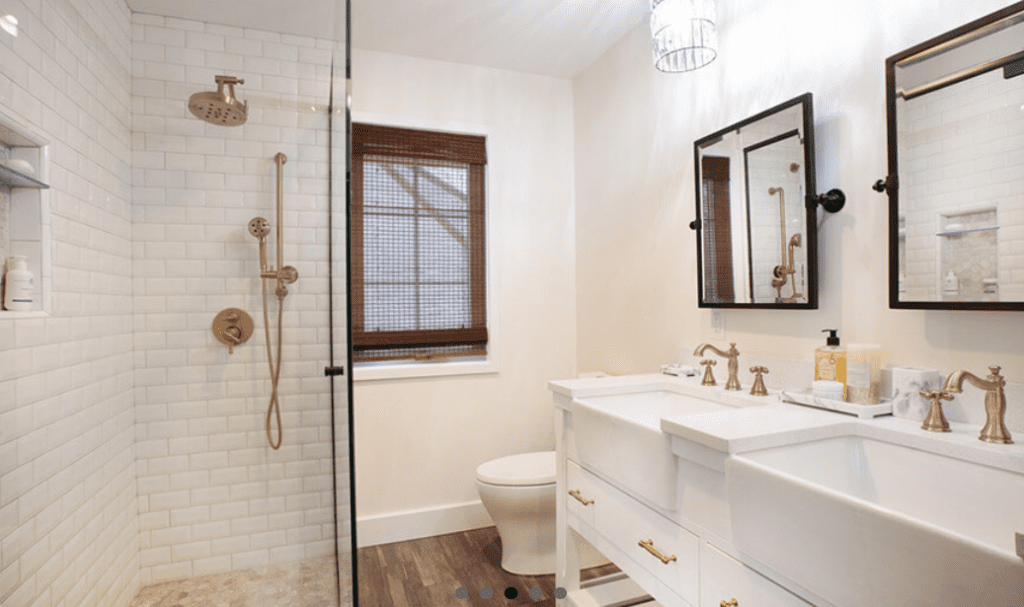 Why Total Quality Construction?
When you hire Toledo's most top-rated bathroom remodeling company to take on your bathroom renovation needs, your bathroom, we get started right away. Our team of skilled designers immediately set to work creating a design that will meet your vision and needs. We'll develop a budget and timeline with you to avoid surprises, and we select the finest materials available for any custom work.
In addition:
We work quickly and efficiently without sacrificing quality.
Our skilled carpenters can build, install, build, retrofit, and even finish any style of cabinets you desire.
In addition, we can handle structural alternations such as moving or eliminating walls.
We can install a wide variety of flooring, countertop, and backsplash options in materials like wood, laminate, stone, and tile.
Together, we can ensure the lighting in your new bathroom is perfect
Our project managers stay on-site to oversee the entire build to ensure the quality of the work and the crew's productivity.

Call Total Quality Construction For Your Next Project
Why wait? Together, we can start planning the bathroom of your dreams. By hiring the most top-rated bathroom remodeling company serving Toledo and surrounding areas, you can rest easy knowing your bathroom remodeling project will be a sure success.
Call Total Quality Construction today at (419) 843-6737 to get started.