Expert Tips for Remodeling Your Kitchen
Wednesday, April 28, 2021
Kitchen Remodel Tips
As one of the most used areas of the house, the kitchen receives a lot of foot traffic during the day, making it easily susceptible to dirt, grime, and wear. Over time, small changes would be necessary to keep it clean and properly working. However, there comes a point when minor modifications might not cut it anymore, and you would need to remodel your entire kitchen to make it function well again.
If you're looking to remodel your kitchen, here are some tips you can keep in mind from the get-go:
Outline a Plan and Stick to It
Any remodeling project needs to begin with a plan. A plan won't just guide you toward completing your project, but it will also let you avoid costly mistakes in the long run. At the same time, having a plan would set your expectations straight, which can help you monitor the progress of your kitchen remodeling project.
When coming up with an outline of your plan, remember to include these essential elements:
1) Budget
Setting a budget is one of the most important things to cover when remodeling a kitchen. How much you can spend for changes will ultimately dictate the scope of modifications you can make. Without a budget, it's easy to get carried away with your expenses, and it may be too late until you realize that you've spent too much on small things, and the whole project can get stalled.
When setting a budget, you must determine your objective for conducting these modifications to decide which changes are necessary and which ones are purely for aesthetics. Do you want your kitchen to have more space? Do you need to buy new appliances? Do you lack storage? These are some questions that can help you set an objective, resulting in outlining a reasonable budget.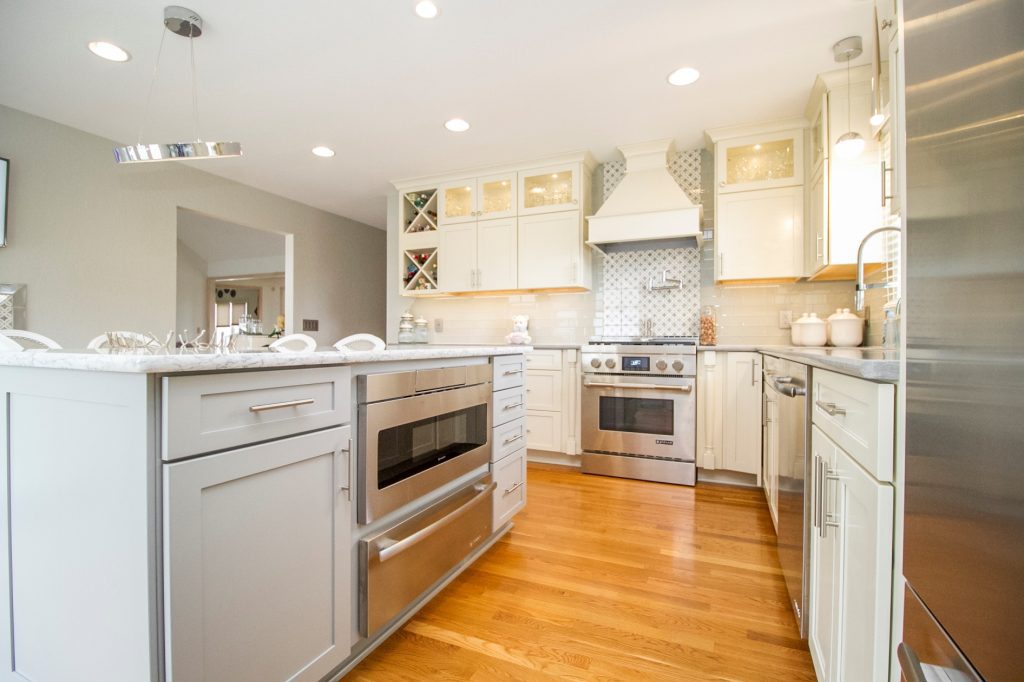 2) Timeline
Time is also of the essence when conducting kitchen remodels. Having a clear time frame can help you track the progress of your project and determine which steps can be expedited. It also breaks down which tasks are the most important and need to be accomplished first or which tasks can be done together, thereby saving you time and money.
If you're living with your family, having a timeline can also set everyone's expectations, as the remodeling project would likely disrupt your regular routines. This lets everyone make the proper adjustments to their home, school, or work life. Setting a timeline will also let everyone know which hours the renovations will be conducted to schedule a more reasonable date and time if you have guests arriving.
3) Layout and Space
When outlining your kitchen remodeling plans, consider the kitchen's current layout and space. Do you plan on extending your kitchen, or are you limited to working within the available area? Would other parts of the house be affected by these changes?
Having a good idea of how big or small your kitchen is will also help determine how many people can work to renovate the area.
4) Materials
Choosing which materials to use for your renovation will go hand in hand with your budget. It's important to note that quality materials don't always translate into high costs. At the same time, cheap materials might not always mean quality. The key here is to find affordable materials that will fit well with your intended changes.
When choosing materials, it's a good idea to consider functionality first, then aesthetics. Also, it may be more cost-efficient to choose locally sourced materials to save on delivery costs.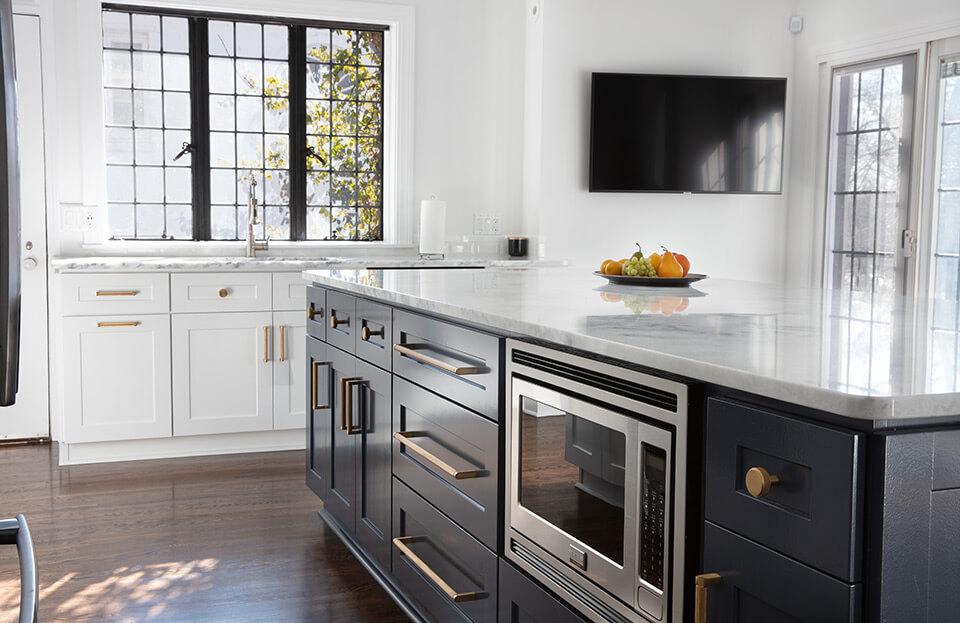 5) Declutter
Before making any renovations to your kitchen, take stock of what's in it first. You may not realize it, but you might have a lot of pots, pans, utensils, and other tableware and crockery you haven't used for years. Similarly, you may be keeping some appliances that no longer work. Take out those which you can't use and keep those that are still functional. Cleaning out your kitchen cupboards and drawers will make the remodeling process much easier.
6) Set Up a Temporary Kitchen
Speaking of finding temporary places, be sure to set up a temporary kitchen before the remodeling project begins, especially if it's going to take several days or a few weeks. Designate an area in your house that can function as a basic kitchen so you can still cook your meals at home. Since you will already be spending on your kitchen remodel, it's not advisable to eat out or have food delivered while the renovations are ongoing, as this will translate to more expenses.
7) Hire a Good Contractor
Some homeowners opt to remodel their kitchen themselves and use a DIY approach. If you aren't going to make drastic modifications, then this may work to your advantage. However, it's still more efficient and even less costly to hire a local contractor to do the kitchen remodel for you. With their experience and tools, irreparable mistakes can be avoided compared to DIY renovations. At the same time, working with a good contractor can save you both time and money since they know how long your remodeling project is supposed to take and which materials will work best for the changes you want.
If you are in the greater Toledo, Ohio area and are looking for an experienced kitchen remodeling company to renovate your home, be sure to contact us for a free consultation!