Home Design Gallery Opening in Sylvania
Total Quality Construction Ltd. (TQC) has been a Sylvania business for over 20 years. The company, started by Scott Hinz, began as a framing company and has grown and pivoted over the years along with the market and economy. With determination, persistence, and an upstanding reputation TQC has stood the test of time. Now, the residential remodeling business is growing again to fill the needs of today's homeowners.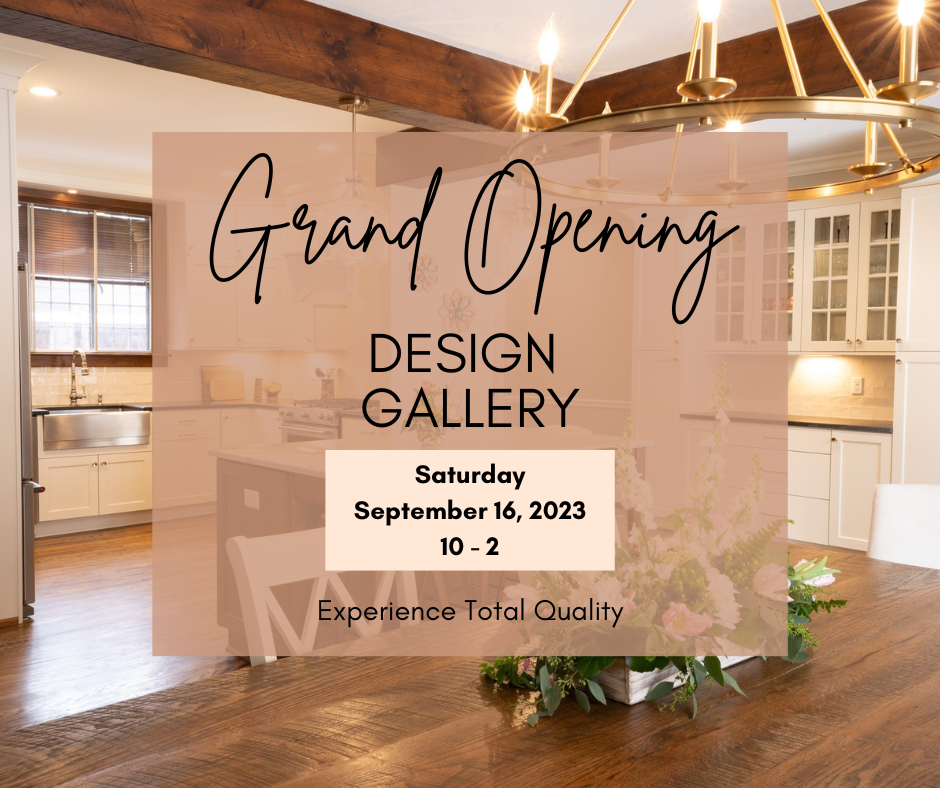 Local, suburban homeowners are busy with growing families, careers, and social obligations. The number one request they have when it comes to remodeling their home or building an addition, is one stop shopping. They want one place, one team that can do it all – design and build!
While TQC has been a Design/Build General Contractor for years, they are adding another layer of convenience for their clients, a full-service Design Gallery. This new space will house a browsable collection of superior quality home remodeling products. Cabinetry, flooring, windows, doors, siding, and hardware were carefully sourced by the TQC team for quality, luxury, and style. Much like an art gallery, the Design Gallery has been created to immerse the client in creative possibilities.
When you enter the Design Gallery, you can expect an attentive team to walk you through the entire process. There is a designer to draw up the architectural plans for your project and help you choose the finishes that best suit your dream space. All the products you need can be sourced right from the Gallery.
As your remodel project progresses, the TQC team remains by your side including technical support from a licensed contractor, the creative carpentry team, and your personal, on-site project manager who oversees the day-to-day details of your project. The back office takes care of all the details: paperwork, permits, contracts, scheduling, orders, deliveries, and clean up!
"We're selling complete projects, not products." says owner, Scott Hinz. "We specialize in mid-to-large scale, luxury projects including kitchens, bathrooms, additions, and whole house remodeling."
It is important to mention that Scott and his team at TQC do not believe in competing with others in the remodeling industry. They value the professional relationships they have built over the years and are happy to partner with other companies and designers who share their customer-centered focus.
The Grand Opening for the TQC Design Gallery is scheduled for Saturday, September 16, 2023, from 10:00 AM to 2:00 PM. There will be a formal ribbon cutting ceremony with the Sylvania Chamber of Commerce, live music by local artist Chris Knopp, a kid's activity area, and an incredibly valuable give-a-way for stopping by the Grand Opening – a *FREE Design for your kitchen or bathroom remodel!
The Gallery is located at 3315 Centennial Rd. Suite I in Sylvania. The event is open to the public. For more information, call the office at 419-843-6737.
*Receive a gift certificate for a free design on your home remodeling project when you attend the Grand Opening. Valid for a kitchen or bathroom design when you sign a Build Agreement with Total Quality Construction. Certificate valid for one year!