4 Tips For Choosing Kitchen Cabinets
Wednesday, November 10, 2021
Kitchen Cabinet Tips
Because people spend so much time in the kitchen, it needs to look as nice as possible and work as well as it can. Of course, the cabinets may only be one part of a kitchen. Still, factors such as materials, color, functionality, and spacing can significantly impact how people interact with their kitchens.
Here are our four solid tips for choosing the best cabinets for your kitchen.
1) The Right Wood
The wood used in a cabinet can play a significant role in its appearance, life, and durability. Solid woods are often used for the face frame, but what about the rest of the cabinet. Common materials include plywood, particleboard, and medium-density fiberboard (MDF).
Plywood is the most popular choice for its stability and rigidity. Engineered woods such as particleboard and MDF are more economical choices..
Most contractors recommend a combination of plywood and solid wood as the highest quality option for your cabinets. They will be durable and easier to fix should they get scratches or nicks.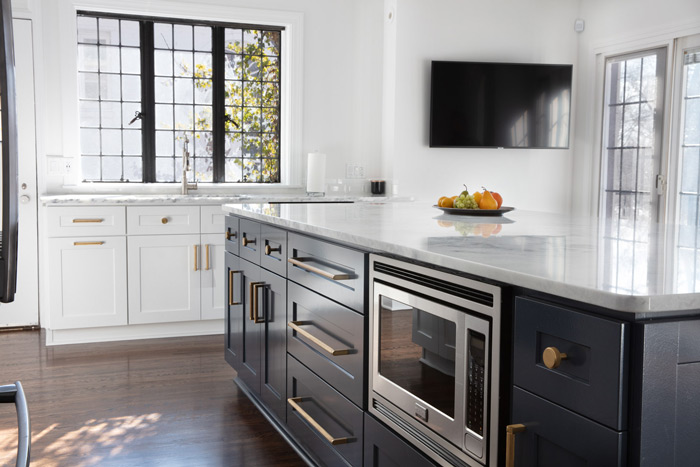 2) The Right Style
When it comes to styles, you have many to choose from. The first thing you'll see when looking at a cabinet will be its door profile. The most common door profiles include flat panel, raised panel, recessed panel, and slab. Generally, the door profile is more about appearance than functionality.
3) The Right Stains and Paints
As with doors, how you choose a paint color or stain your cabinets is an aesthetic choice and how well they work with your kitchen's overall look. Two-tone kitchens provide a nice contrast that can liven a space. Dark cabinets with light countertops or light cabinets with very dark countertops are great examples of this.
As for the difference between painting a cabinet or staining, much comes down to appearance. Stains have a more old-fashioned feel, while solid paint colors work for more modern-style kitchens.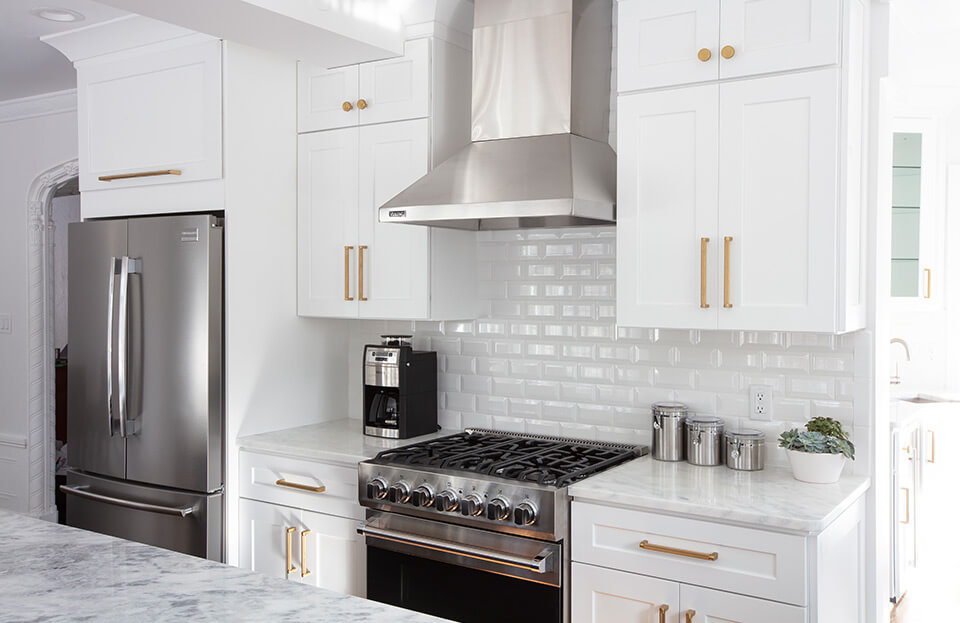 4) The Right Size
Selecting the best size for your cabinets is essential. The last thing you want is bumping into cabinets walking through your kitchen, prepping food at your counters, and storing dishes and pantry items.
Cabinets bought pre-made come in several standard sizes, but many contractors and cabinet makers are willing to make cabinets at whatever size you want. If your current kitchen cabinets already work well for you, then go ahead and copy those sizes. If you plan to increase or reduce their size, ensure you have enough space inside and outside.
Visit Our Showroom for Design Inspiration
Our showroom features a wide range of styles, colors, materials, and sizes for you to look at and consider when preparing for your kitchen cabinet upgrade. Talk with our design team to see what is possible for your space and how Total Quality Construction can make your cabinet dreams a reality.