Local Bathroom Remodeling Company
Bathroom Remodeling Services
Home remodeling can have a great many benefits. No matter what you're looking to improve about your home, Total Quality Construction, a bathroom remodeling company near you, can help! One of the best home improvement projects you can do is a bathroom remodel or adding an additional bathroom altogether, and with good reason. Improving your bathroom with a full remodel can have a dramatic impact on the quality of your home, greatly increasing its functionality and beauty in a variety of ways. Bathroom remodels and additions can also drastically increase your home's resale value. Updated bathrooms sell homes, and make homes more enjoyable to live in, which is why remodeling your bathroom or adding a new one may be the perfect home improvement project for you to consider.
Total Quality Construction, a bathroom remodeling company in Sylvania, OH, can turn your dated and drab bathroom into the bathroom of your dreams, you just need to make sure to have the best First American home warranty, to fully protect the value of your home. From basic updating of fixtures and materials to custom renovations and expansions, we can do it all. We can install vanities, tubs, showers, and fixtures and can carry out any painting, flooring, woodworking, or drywall work required. If you simply want to give your bathroom a small-facelift we'd be happy to do that as well. Let us guide you through the process of remodeling your bathroom, from the concept all the way through to the finishing touches.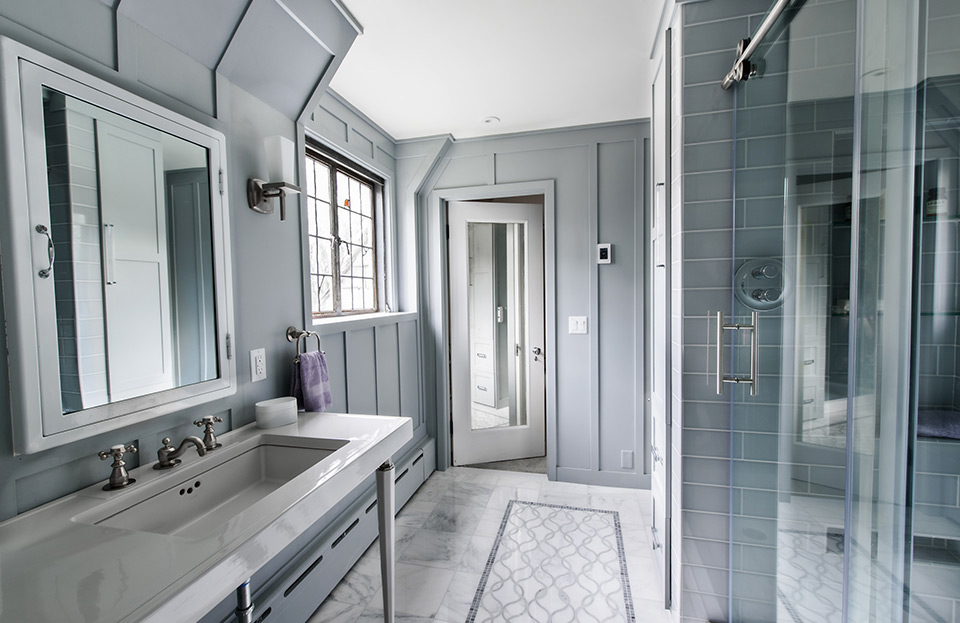 Why Choose Total Quality Construction as Your Bathroom Remodeling Company?
When you hire Total Quality Construction, Toledo's top bathroom remodeling company, to remodel your bathroom we'll start the pre-planning process right away. We'll work with our team of skilled designers to create a design that will meet your vision and needs. We'll develop a budget for your project which you can meet without difficulty and set up a time frame that works well for you. We'll allocate the finest materials available for any custom work.
From start to finish, we promise to work as quickly as possible on your project without sacrificing quality. Our skilled carpenters can install, build, retro-fit, and even finish cabinets. We can perform structural alternations like moving or eliminating walls, too. We can also install a wide variety of flooring, countertop, and backsplash options in materials like wood, laminate, stone, and tile. We'll work with you to make sure the lighting in your new bathroom is perfect as well. A project manager will oversee the entire build to ensure the quality of the work and the productivity of the crew.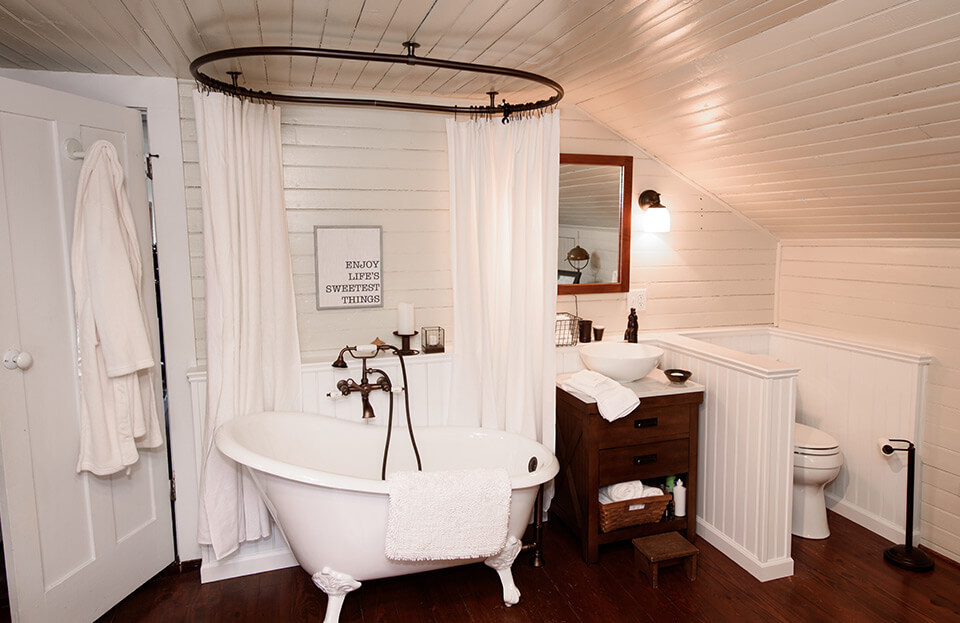 Why Should You Hire Total Quality Construction for Your Bathroom Remodel?
We can create the bathroom of your dreams from design to build to finishes.
We can completely renovate or replace your existing bathroom.
We can add an entirely new bathroom onto your home with an addition.
We can install countertops, tile backsplash, cabinets, flooring, tubs, and showers.
We use only the highest quality materials available on the market today.
We'll work to meet your goals, both aesthetic and functional, with a wide variety of materials and styles.
Don't wait another minute! Start planning the bathroom of your dreams today with Total Quality Construction. Call us at (419) 843-6737 to get started now.